AstiosUC MacOS Installation
Go to https://www.orencloud.com
Scroll down to the bottom of the page and click on "AstiosUC MacOS"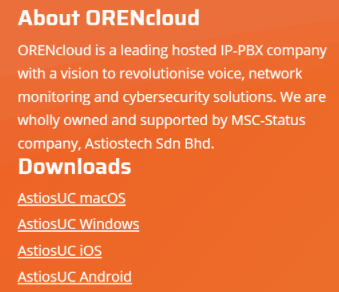 The file will auto download
Once the file download is completed, click on the name of the file.
You will be prompted with a "AstiosUC-Macos-Setup" window, click Agree.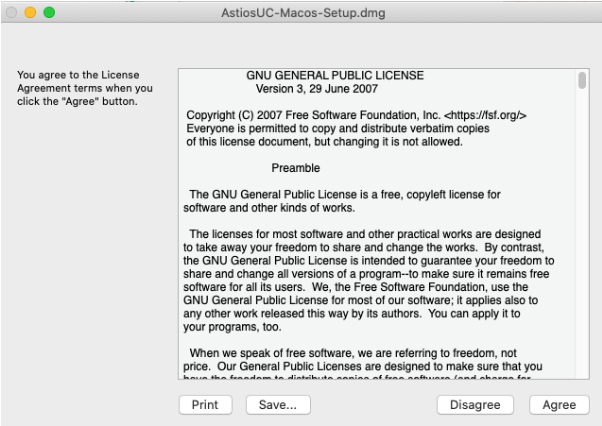 Drag the AstiosUC Icon into your Application Folder.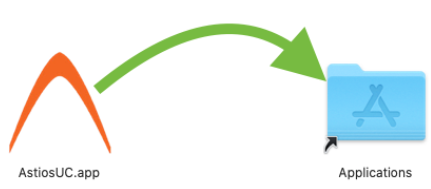 After finishing installation look for the AstiosUC.app in Finder and single click the ICON to make it the active ICON.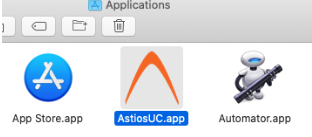 Hold the OPTION Key and RIGHT-CLICK the ICON and click OPEN

Click OPEN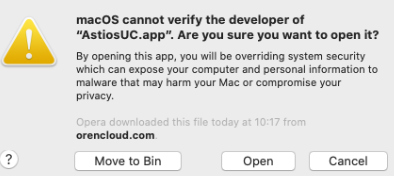 NOTE: If you do not see the OPEN button (see below screen-shot) repeat step8.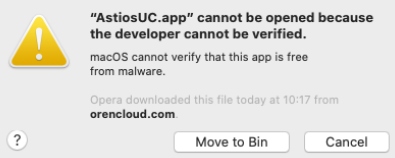 When prompted to Allow Access to System Events, Mic, Camera, etc. click OK

When the soft-phone is launched, enter your credentials (username and password sent to your registered email). And optionally Tick the boxes for "Remember sign in information"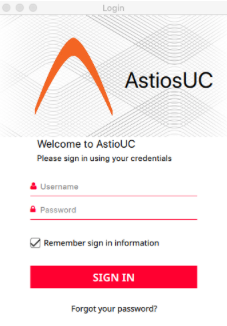 After logging in, this is the home screen. Plug in a headset and you are good to go: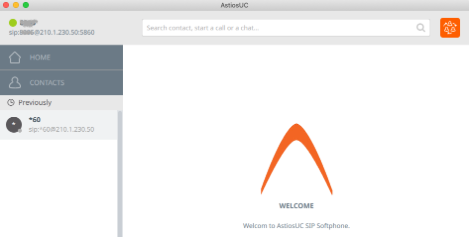 ---